Living Architecture
Upcoming: October 29, 2019 to January 4, 2020 at the Lubeznik Art Center
Upcoming: 2020 at the Chicago Cultural Center
Original Exhibition: September 3, 2018 to March 31, 2019 at 6018North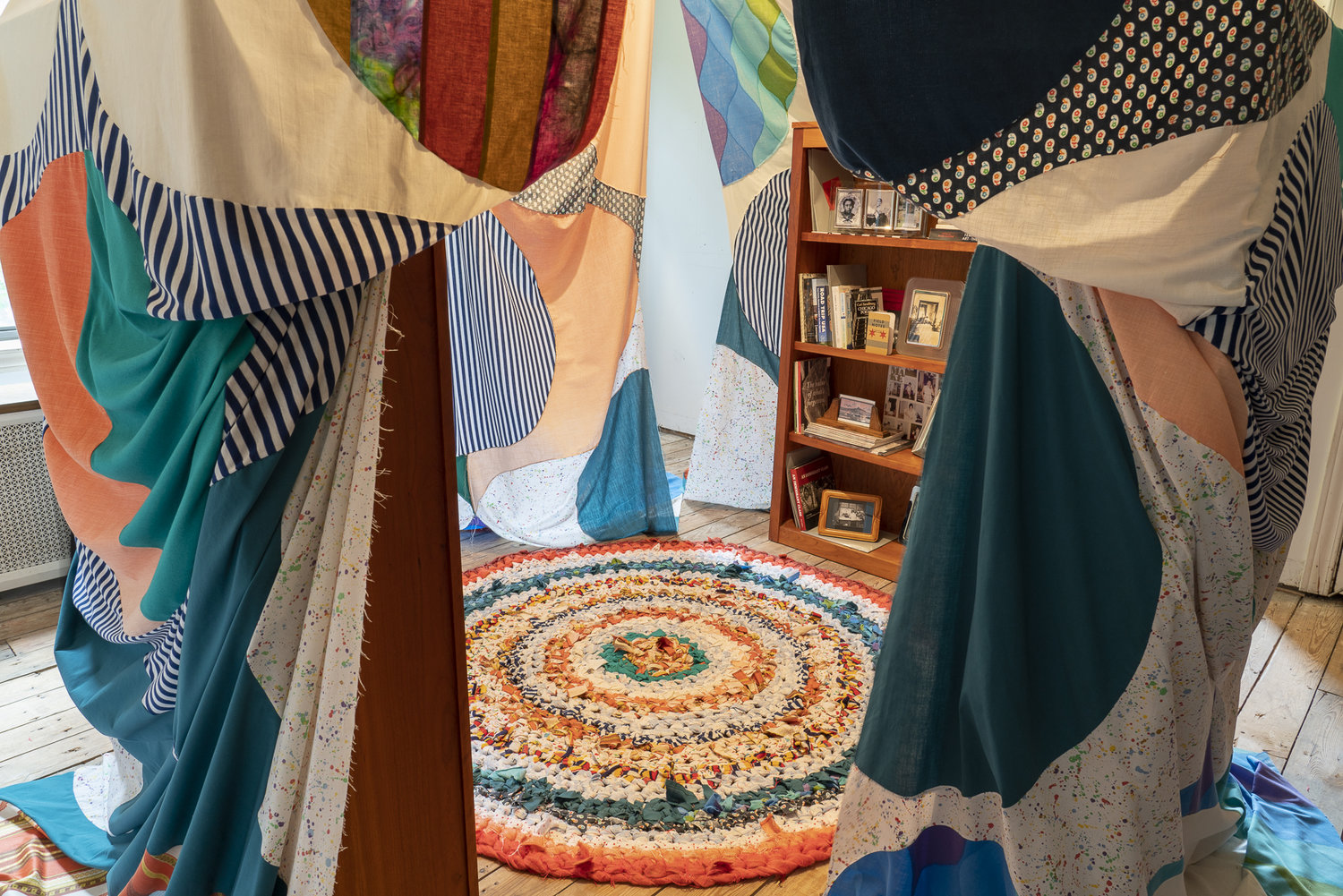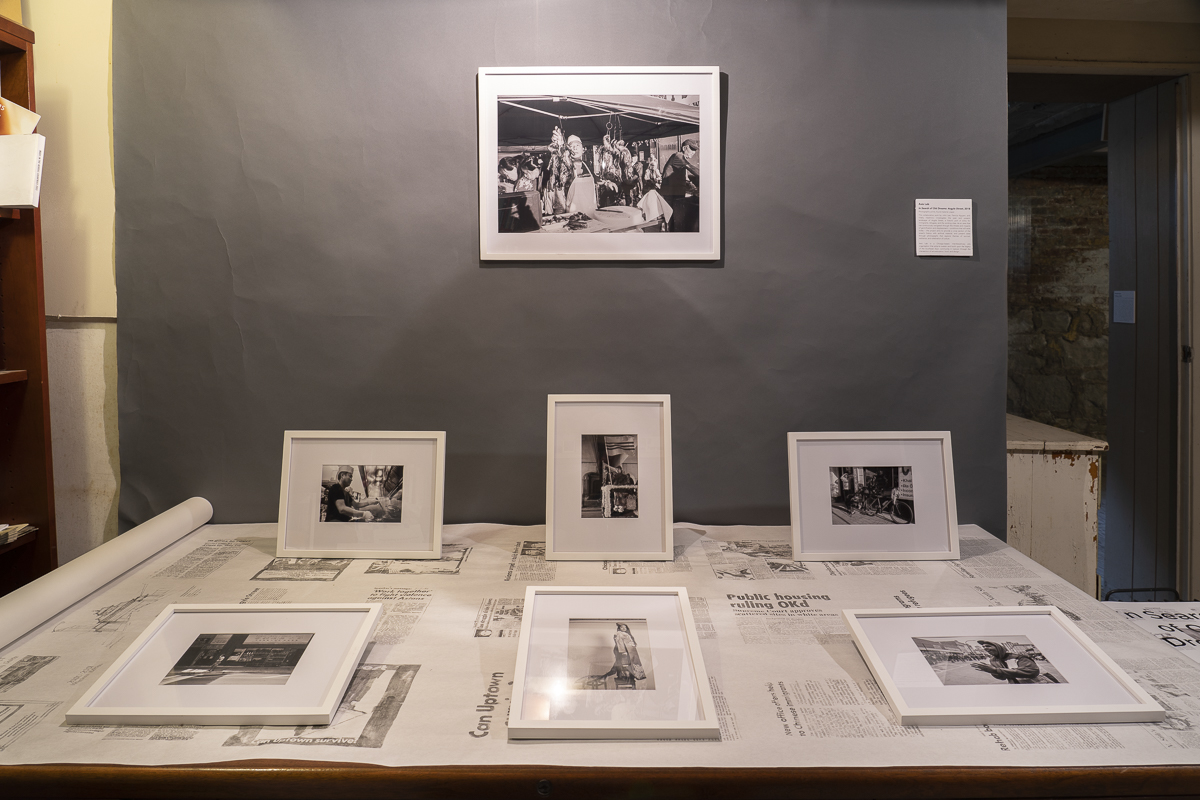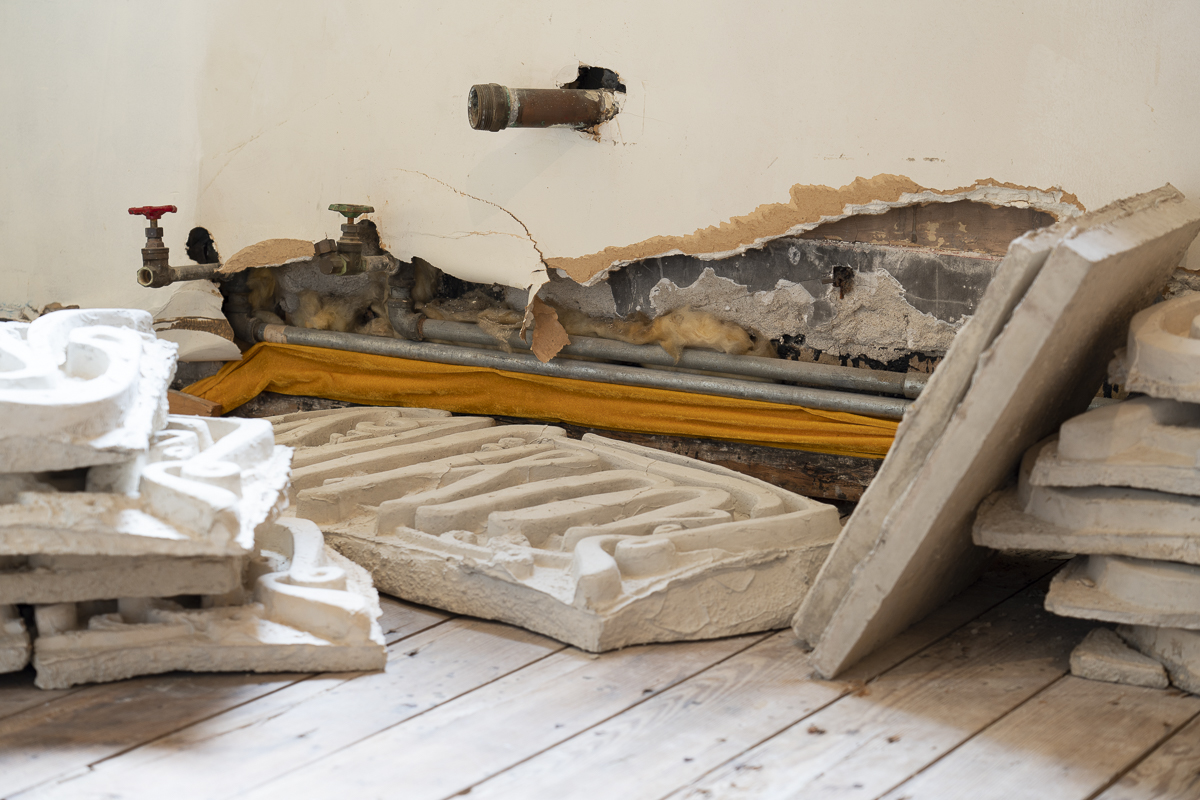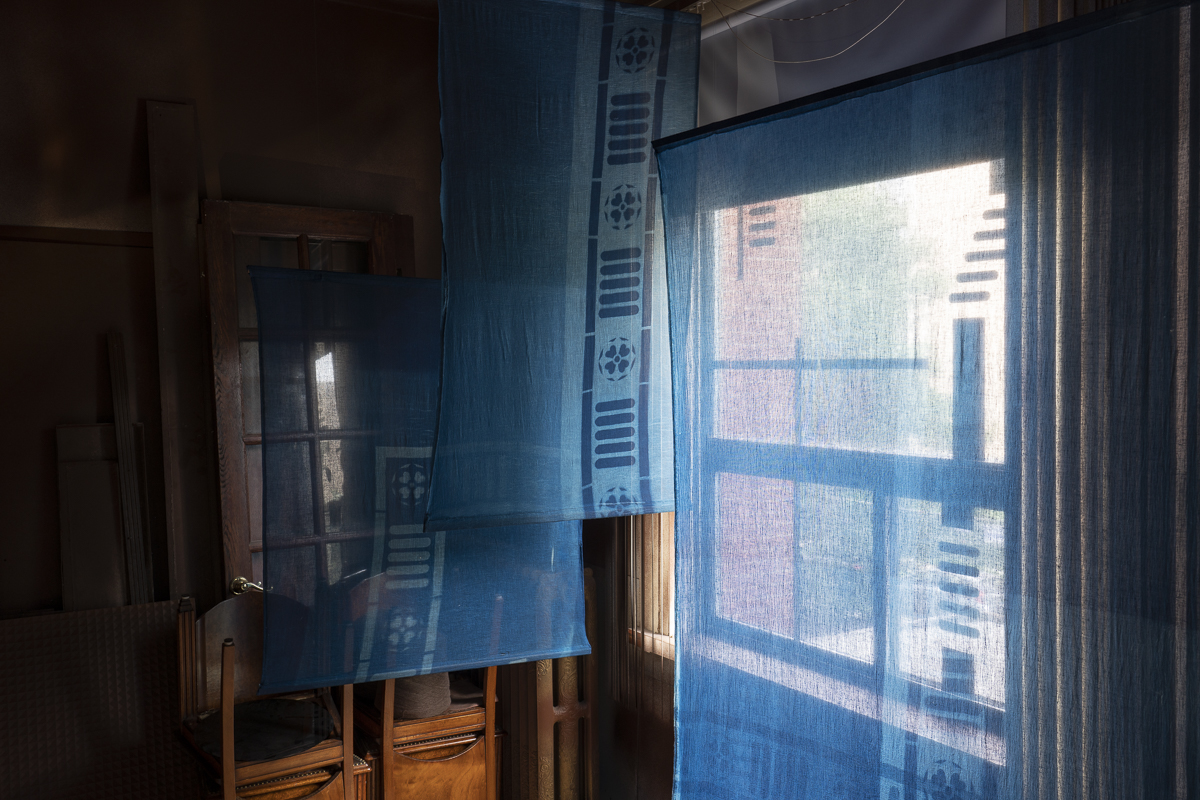 Living Architecture is a large-scale, multidisciplinary exhibition, with public programming including performances, tours, workshops, and conversational dinners that highlight the influence and impact of immigrant artists on Chicago. The exhibition responds to the current political climate to highlight how Chicago was built with immigrant labor, particularly in the arts, and is continuously shaped today by exemplary immigrant artists. With over 50 contemporary artists, Living Architecture illustrates a living and evolving legacy between past and present Chicago immigrants' work in art and design.
Featured artists include: Alberto Aguilar, Kioto Aoki, Amanda Assaley and Qais Assali, Axis Lab, Gregory Bae, Balas and Wax, Tizziana Baldenebro, Yesenia Bello, Richard Bock, Irina Botea, Yvette Brackman, Tom Burtonwood and Maryam Taghavi, Verónica Casado Hernández, Derek Chan, Chapuisat Brothers, Eugenia Cheng, Julietta Cheung, Alex Chitty, Sabba Elahi, William Estrada, Silvia Gonzalez with Joseph Josue Mora and Patricia Nguyen, Óscar I González Díaz, Daniel Haddad, Lise Haller Baggesen, Aram Han Sifuentes, Mark Jeffery with ATOM­r, Soohyun Kim, Rodrigo Lara Zendejas, Benjamin Larose, Kirsten Leenaars, Frances Lightbound, Wen Liu, Ivan LOZANO, Junxi Lu, Luftwerk, Carlos Matallana, Esperanza Mayobre, Yvette Mayorga, Jesus Mejia + Ruth, Harold Mendez, Frédéric Moffet, Julie Oh, Claes Oldenburg, Sherwin Ovid, Roni Packer, Jorge Pardo, Emilio Rojas, Moises Salazar, Carlos Salazar Lermont, Jan Tichy, Orkideh Torabi, Andrew Yang, Ji Yang, and others.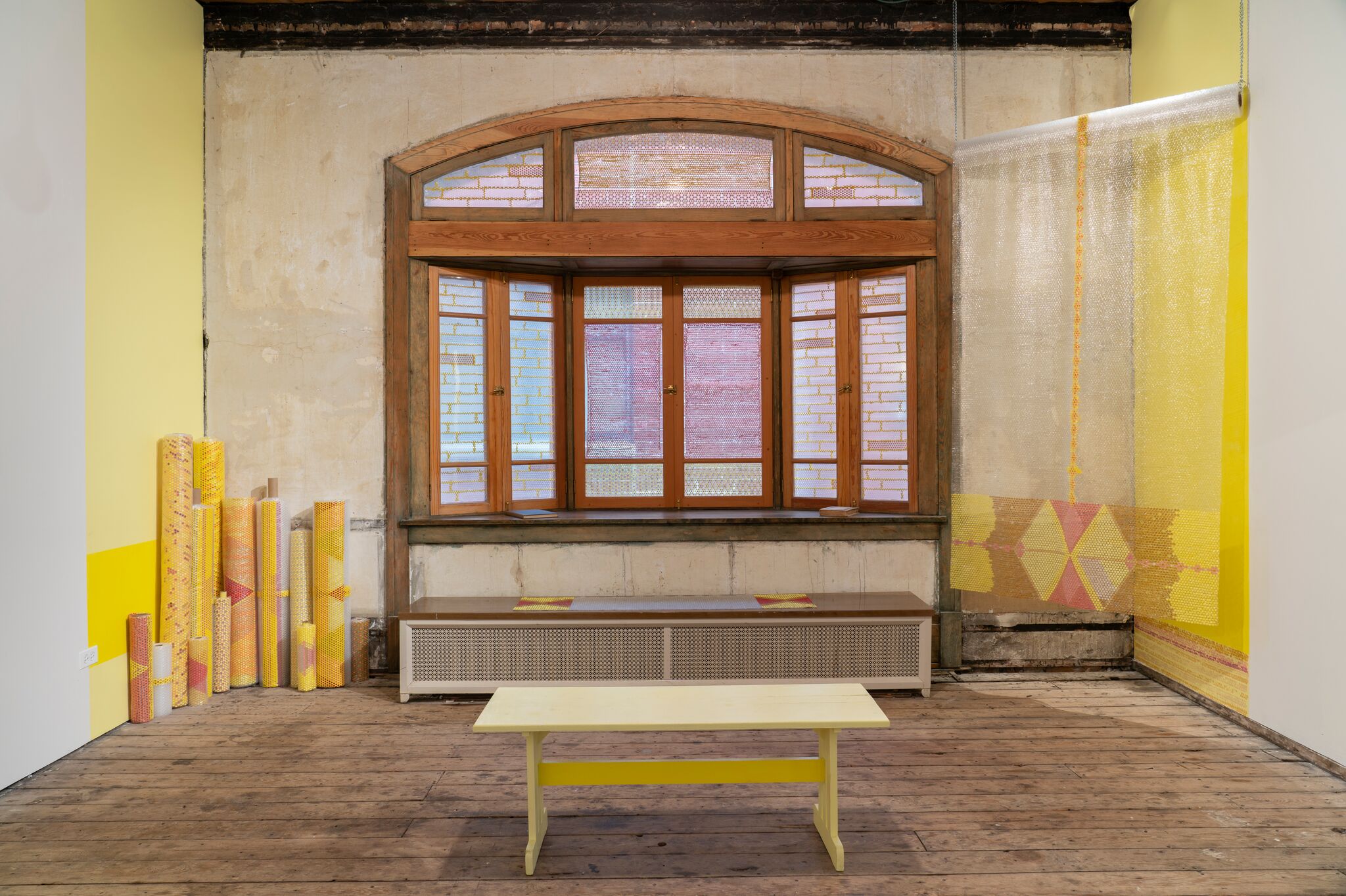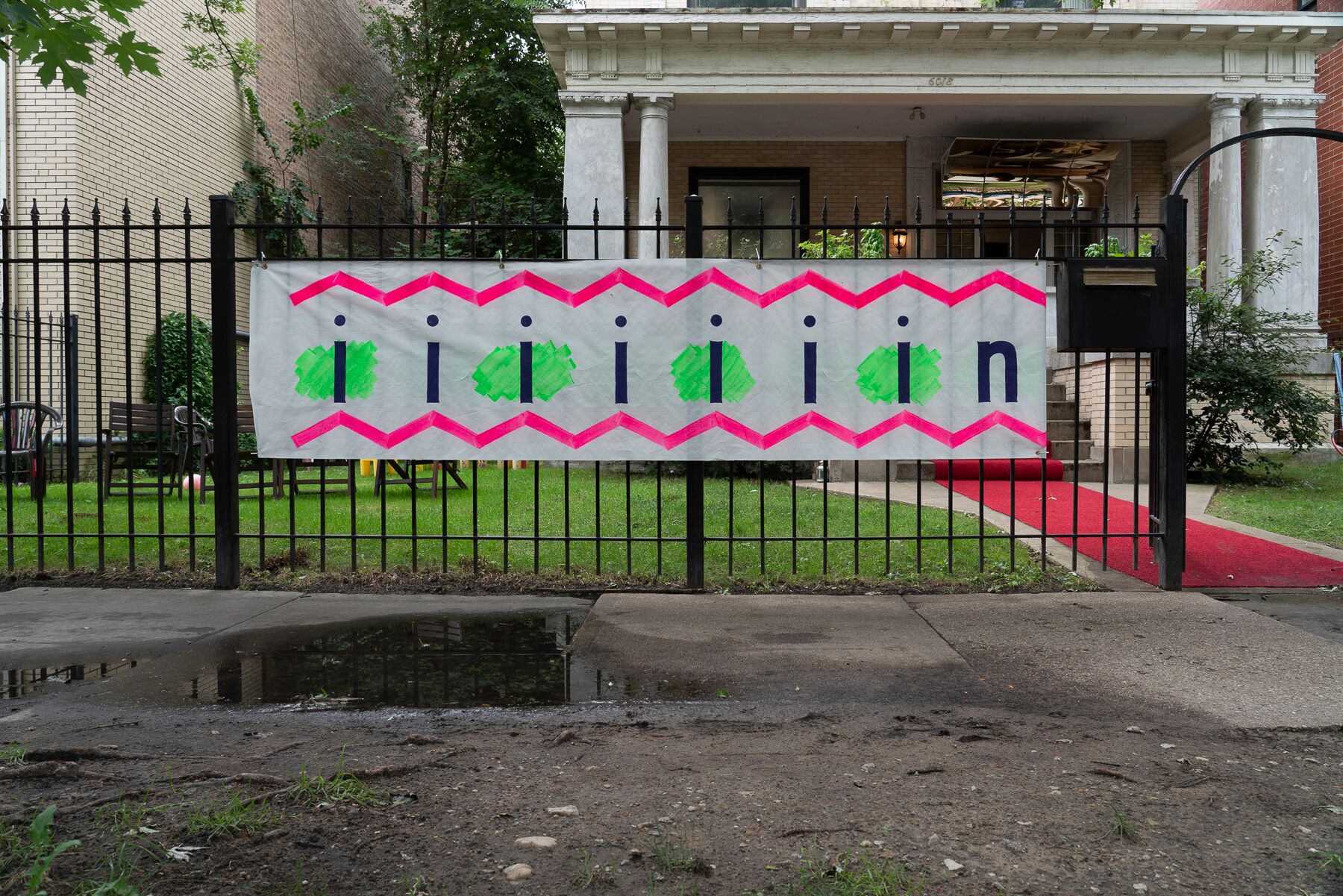 The title Living Architecture is from a book written by architect Arthur Woltersdorf in 1930. Woltersdorf was a first generation German-American, and a President of the Chicago Chapter of American Institute of Architects. Max Eberhardt, a German immigrant lawyer who advocated for immigrant rights, hired Woltersdorf to design his home at 6018 North Kenmore Avenue. Woltersdorf often commissioned German immigrant Richard Bock to design the bas-relief sculptures that grace the façades of his buildings. Living Architecture brings new light to Richard Bock's work, prominent at Tree Studios and many of Frank Lloyd Wright's buildings.
Because each artist is encouraged to draw on Richard Bock's work, the 6018North building, and/or the work of former Chicago immigrant artists, Living Architecture looks backwards and forwards to ask vital questions about how we remember immigrant creativity to envision a new future. Using historical research, contemporary art practices, performance, and social engagement, artists reveal the central and defining role of immigrants in shaping and advancing Chicago's art and design. Living Architecture is part of Art Design Chicago, a citywide initiative highlighting lesser-known narratives of ingenuity and perseverance, addressing artistic movements as well as the work of individual artists, including the role of immigrant communities in Chicago's development and legacy.
Since labor is often at the center of issues surrounding immigration, the exhibition opened on Labor Day, September 3. To embody the artistic process as a living architecture of labor, in July and August 6018North was used by the artists as a studio, and is open on the weekend to the public. On four evenings – July 16, July 30, August 13, August 27 – the public was invited to Working Studios, collaborative events where artists engage the public in their work as process-based, communal initiatives. Working Studios were on Mondays, often thought of as the first work day of the week. We thank all of the people who joined the artists, and their work can be seen in many of the works now on view.
Free public tours and events occur at historic sites around the City, highlighting performances of music and dance. This winter we have planned a number of events including celebrations of the cultures of immigrants in the show — Chinese New Year Celebration and Persian New Year Celebration —as well as the toll of being an immigrant including Sabbah Elahi's performance to honor the victims of drone bombs in Pakistan and participatory workshops for immigrants living in Chicago.
The first public tour was at Tree Studios on Saturday morning, July 28. Tree Studios was built by 6018 North's architect Arthur Woltersdorf, with relief sculptures by Richard Bock. To highlight Bock's designs Tom Burtonwood presented a performative maker-space, Dr. Sharon Grimes from the Richard W. Bock Sculpture Museum of Greenville University discussed Bock's work, and Carlos Salazar Lermont presented a performance echoing Bock's reliefs using emergency blankets and water.
The second public tour was on Sunday, September 9. Water Music on the Beach began at 6018 North Kenmore within the Living Architecture exhibition. At 12:30 PM Balas and Wax led a procession and discussion about the materiality of migration, a force which drove people from their homes in the process of creating Lake Shore Drive in the Edgewater neighborhood. From Ardmore Avenue, the Suburban Piano Quartet led the tour to Lane Beach at Thorndale Avenue and Sheridan Road for performances by Simon Anderson, Katinka Kleijn with Jasmine Mendoza, Norman Long with Gwyneth Anderson and Sara Zalek, Steve Marquette with Aurora Nealand, James Singleton, and Paul Thibodeaux, AJ McClenon with Uhuru Moor, and Carlos Salazar Lermont. Water Music on the Beach was a collaborative project with Roman Susan Art Foundation.
For the third public event on Saturday, September 22 ATOM-r presented Rhinestone Cowboy – a movement and augmented reality performance during the Autumn Equinox with five live cows on the 606 trail. This performance celebrated the Equinox and Chicago's farming roots. Participants and contributors included Grace Duval, Kaitlyn Johnsen, Linda Johnsen, Tara Johnsen, Bridget Lyons, Joshua Patterson, Emma Stewart, Emily Thompson, Katherine Thompson, Kent Widman, Daneire Farms, The Trust for Public Land, the 606, and the Chicago Park District.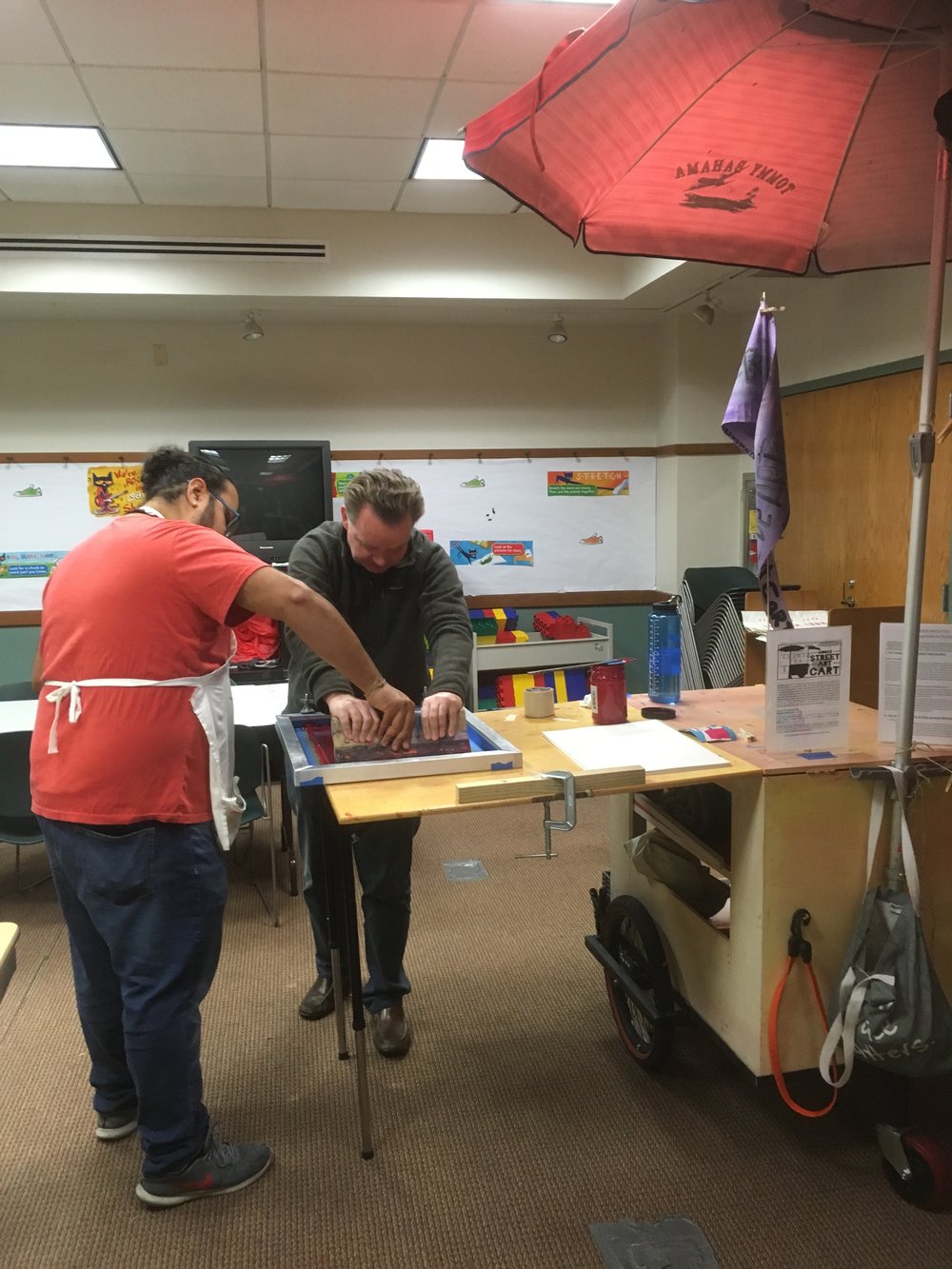 For the fourth public event on Friday, October 19 William Estrada and his Mobile Street Art Cart visited the Jeffery Manor Branch Library to create a collaborative For Freedoms event engaging people in responding to issues and ideas surrounding democracy, choice, and voice, using silkscreen printing.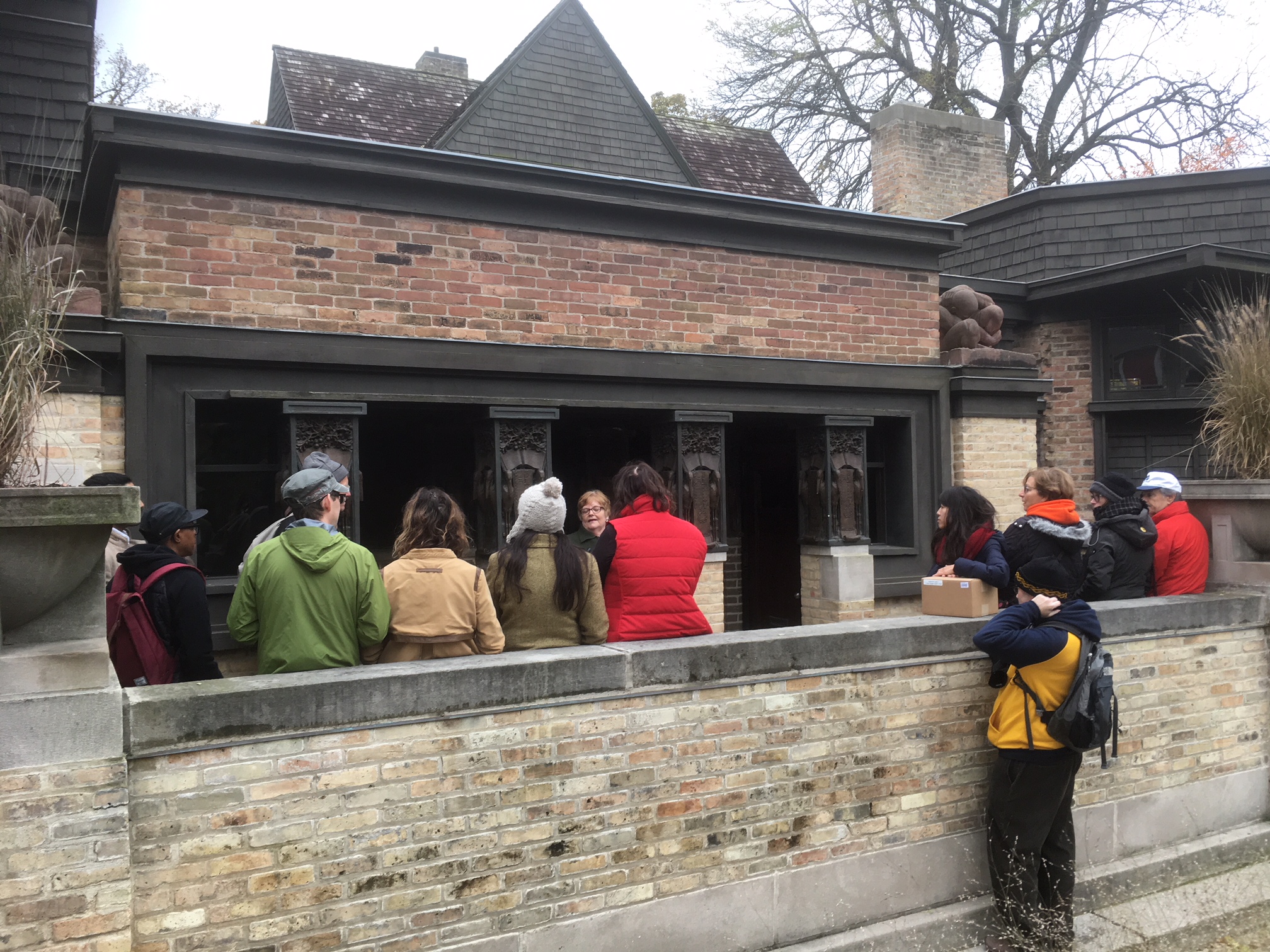 The fifth public event on Sunday, October 28 in Oak Park was a walking tour exploring the work of Richard Bock with Frank Lloyd Wright, featuring a discussion with Dr. Sharon Grimes from the Richard W. Bock Sculpture Museum of Greenville University, and a performance by Emilio Rojas at the ticket booth of the Chicago's 1893 World's Fair and Kioto Aoki drumming at Richard' Bock's Horseshoe Fountain.
The sixth public event on Wednesday, December 12 at 6018North was a part of the recurring group performance Murmurs of Democracy which provides opportunities to reflect on why we value democracy when it works and why we need it when it fails. Participants shared the letters, speeches, testimonies, poems and other texts by survivors of hatred, bigotry and other forms of oppression within The Library of Refuseniks, an installation by the artist Lise Haller Baggersen. Guests were invited to bring their own texts to share and are welcome to upload them to the archive at januarytwenty.net.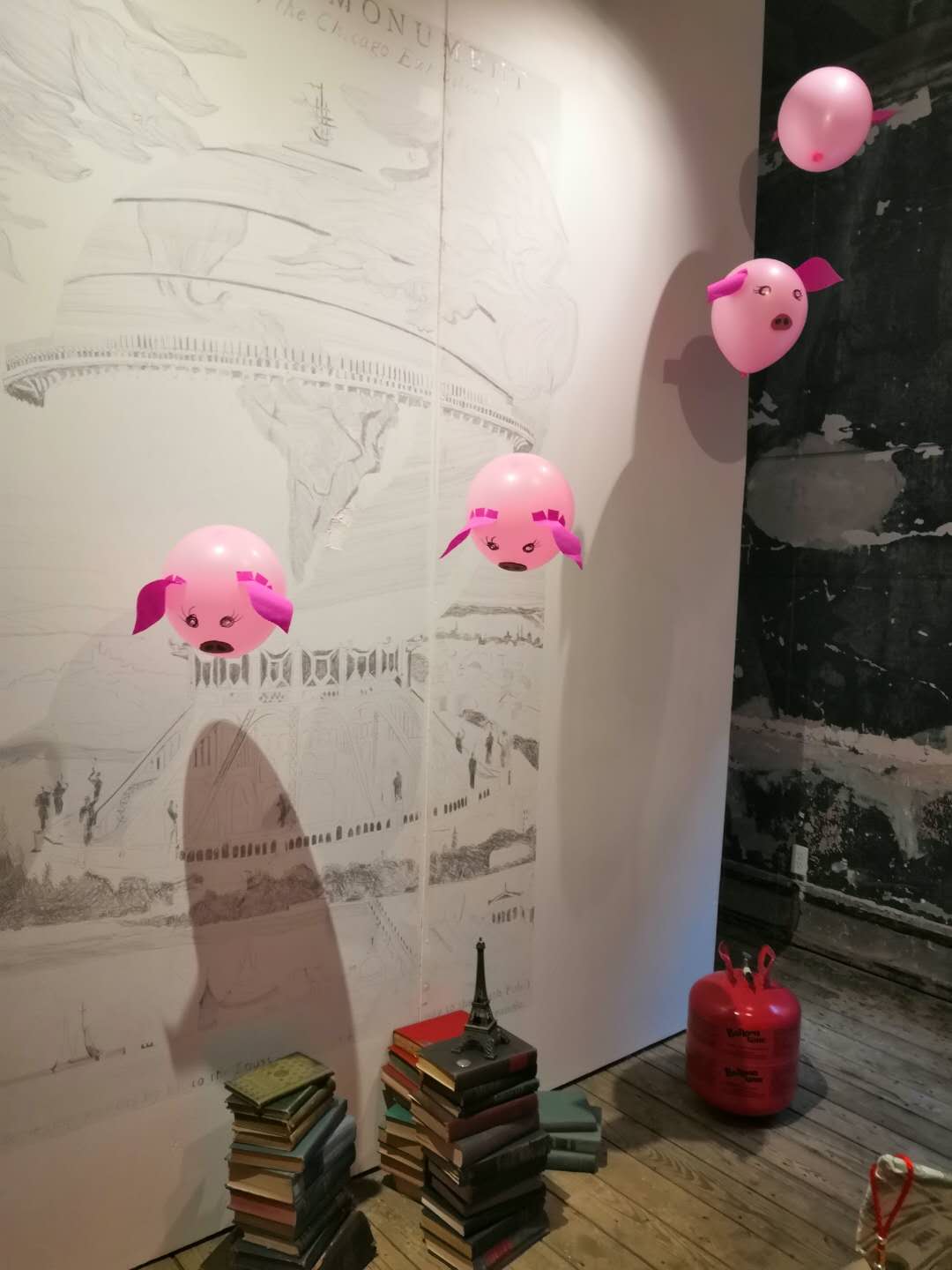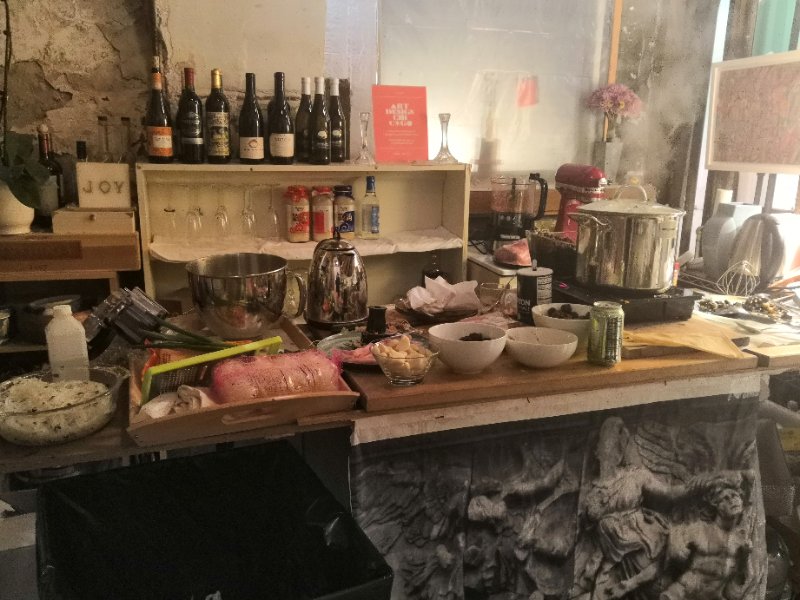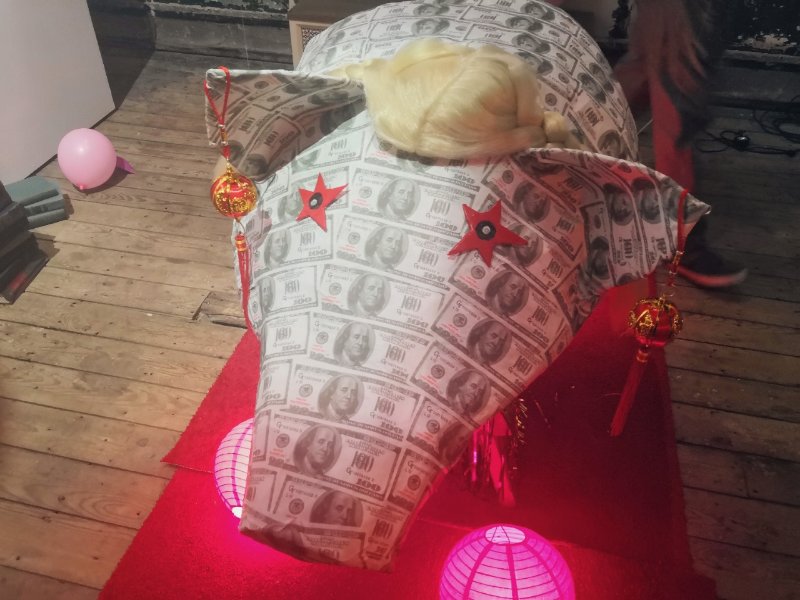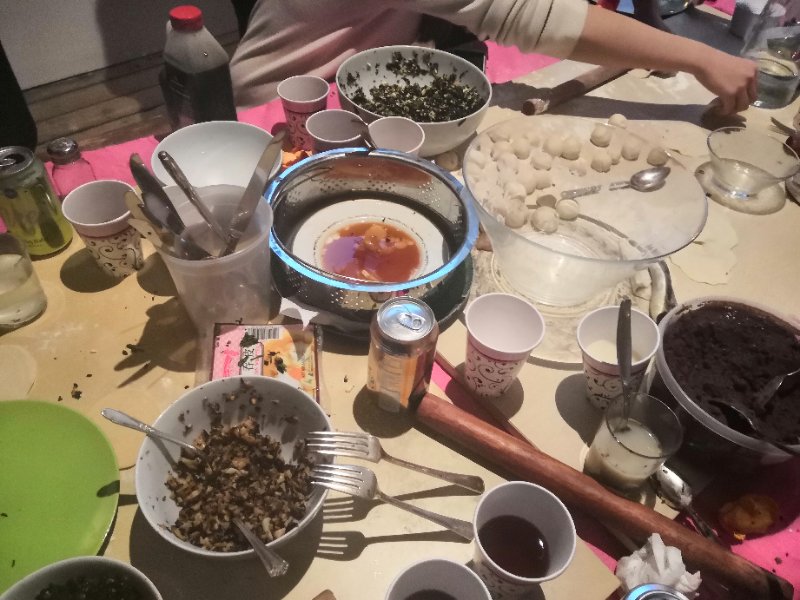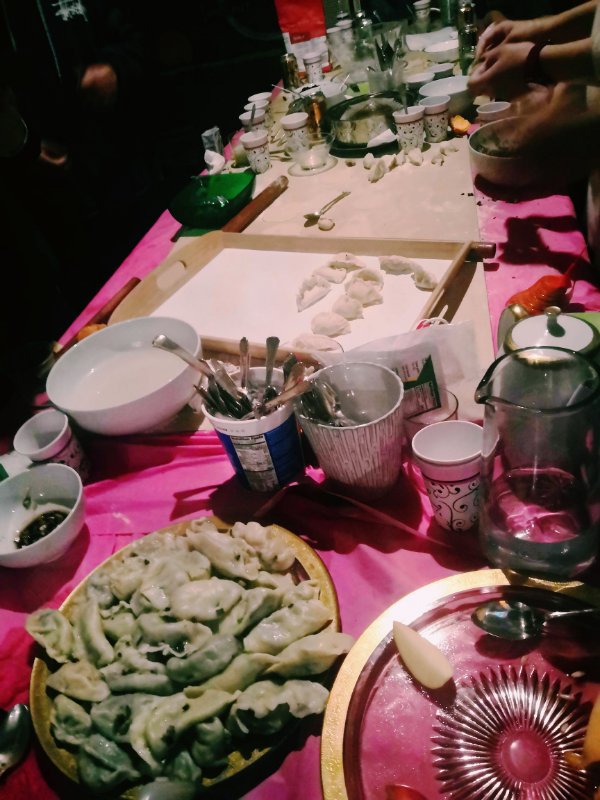 The seventh public event was a two-day Chinese New Year celebration on Sunday, February 3 and Monday, February 4 with the Lyshung family. Five artists – Li-Ming Hu, Junxi Lu, Zachary Sun, Ji Yang, and Cherrie Yu – created the Lyshung family to present an "authentic" experience of what a Chinese family would do to prepare a collaborative meal of traditional food to celebrate the New Year. During the day-long celebration on Sunday, visitors were invited to join the artist family to participate in the preparation by wrapping dumplings, creating sauces, decorating the house, playing games, and karaoke. The next morning, the space open at 9AM for breakfast and Lunar New Year celebrations – at 10AM lighting sparklers in the front yard to mark midnight of New Year in Chinese Standard Time.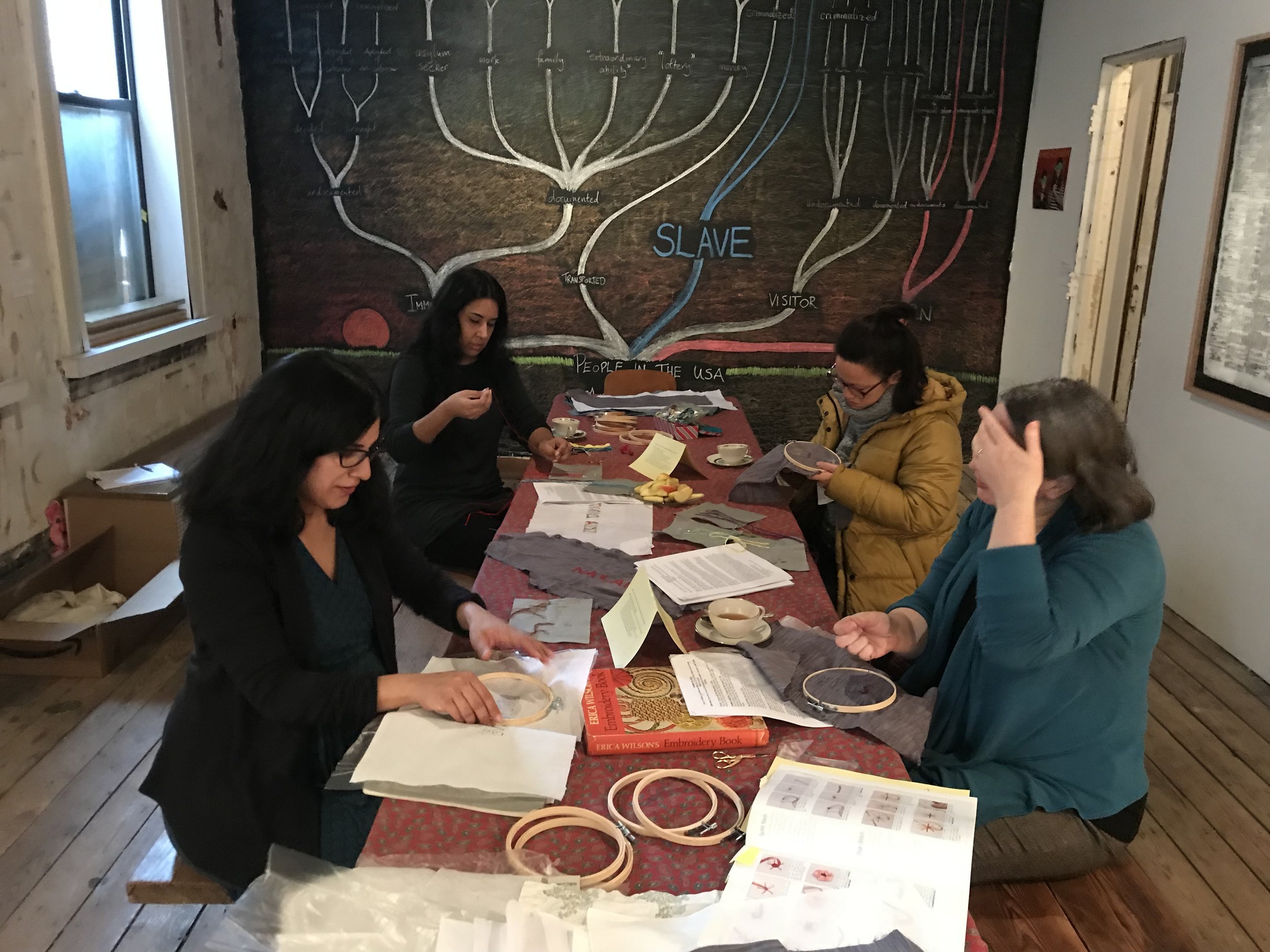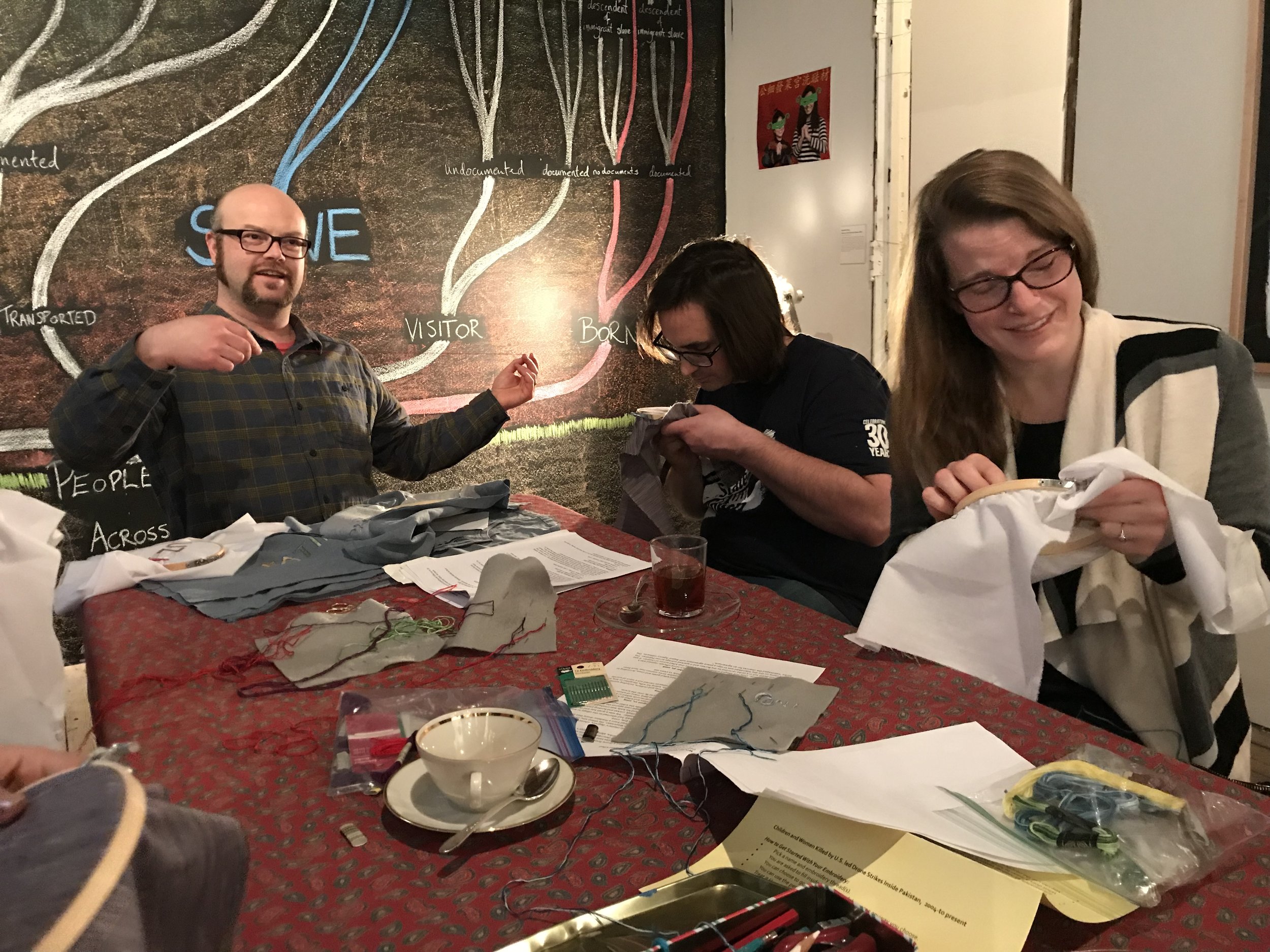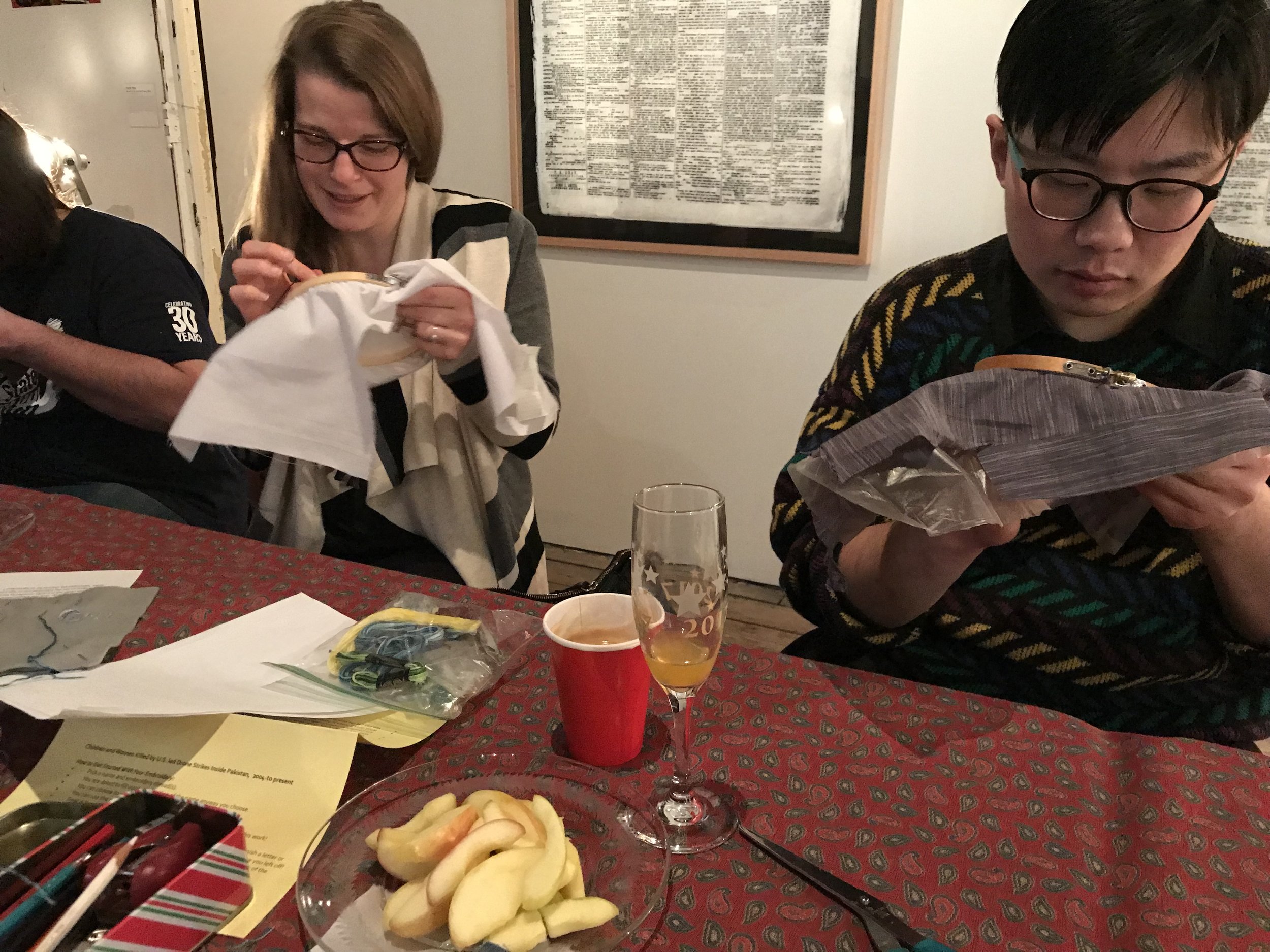 The eighth public event was Saturday, February 16. Visitors contributed to Sabba S. Elahi's embroidery and sound project Drone Stories to memorialize the names of civilians, woman and children, who have died inside Pakistan by U.S. led drone attacks. Since 2014 Elahi has been working largely through performance with an online archive, "Naming the Dead," published by the Bureau of Investigative Journalism. The archive provides the source materials for the names and stories that inform the communal art project. All materials provided for the workshop, open to all skill levels, and all are welcome.
The ninth public event was a Persian New Year نوروز celebration on Wednesday, March 20 beginning at 4:58PM to mark the Vernal Equinox in Iran Standard Time. Join us for a celebration of Nowruz organized by Maryam Taghavi. A dinner of traditional Nowruz cuisine celebrates and ushers in Spring. Taghavi will create a Haft-sin table within the installation space, to remain on view through the conclusion of the exhibition.
The 10th public event was Bloody Sausage Workshop Saturday, March 30. The Blood Sausage recipe has morphed as it migrated from farm to towns, countries, and continents. The workshop was lead by Beatriz Gualdron and Josefita Suarez.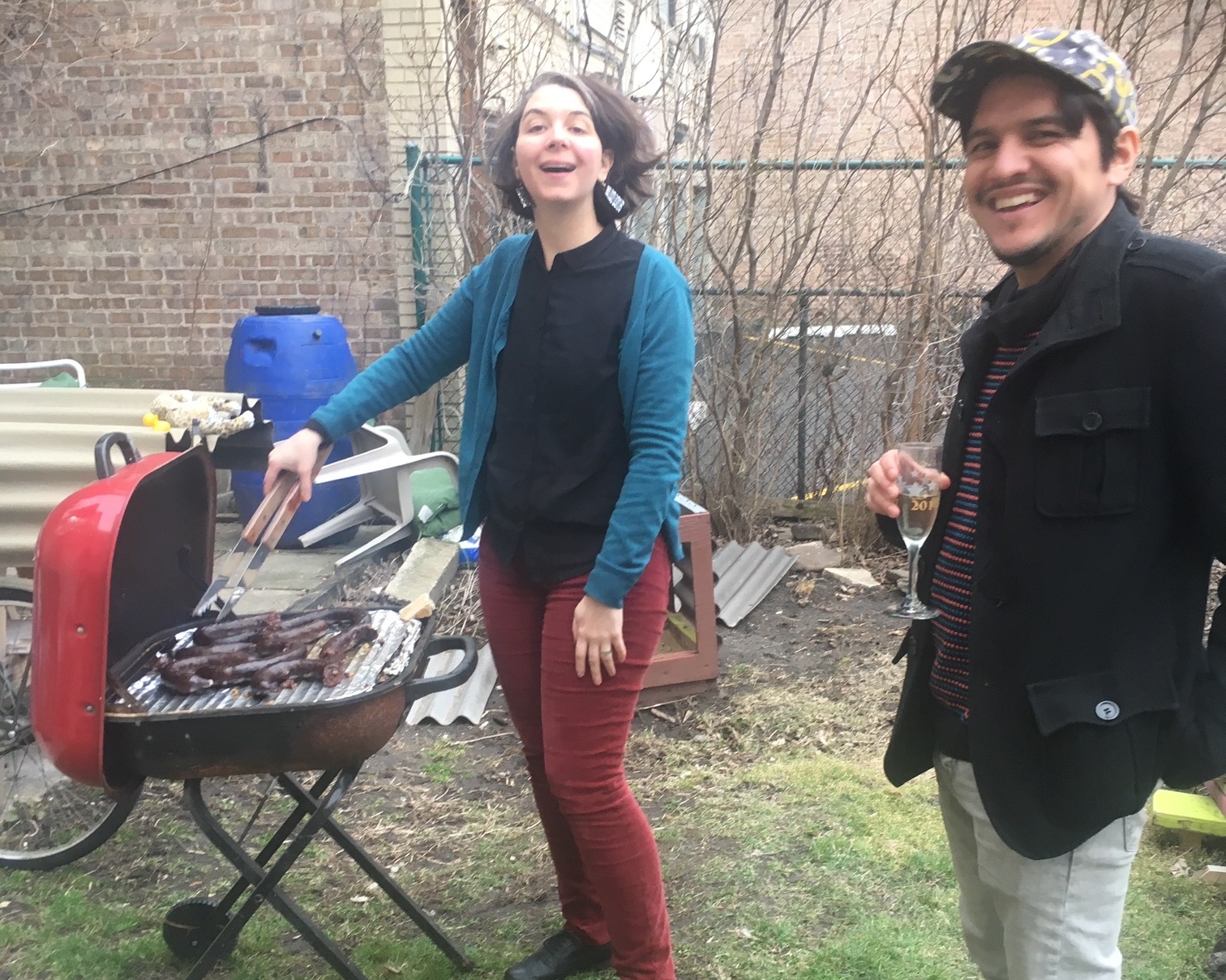 The final event was the closing Listening Party, March 30th. Carlos Matallana curated sounds and recordings of Living Architecture artists describing their work.
Living Architecture is part of Art Design Chicago, an initiative of the Terra Foundation for American Art exploring Chicago's art and design legacy, with presenting partner The Richard H. Driehaus Foundation.
Living Architecture is funded by the Terra Foundation.
Living Architecture is co-curated by Tricia Van Eck and Teresa Silva with Nathan Abhalter Smith. A variation of Living Architecture will travel to the Chicago Cultural Center in 2020.
About Art Design Chicago
Art Design Chicago is a spirited celebration of the unique and vital role Chicago plays as America's crossroads of creativity and commerce. Initiated by the Terra Foundation for American Art, this citywide partnership of more than 75 cultural organizations explores Chicago's art and design legacy and continued impact with more than 30 exhibitions, hundreds of events, as well as the creation of several scholarly publications and a four-part documentary presented throughout 2018.
Support for Art Design Chicago is provided by the Terra Foundation for American Art and Presenting Partner The Richard H. Driehaus Foundation. Additional funding for the initiative is provided by Leslie Hindman Auctioneers, the John D. and Catherine T. MacArthur Foundation, and the Joyce Foundation. The Chicago Community Trust, Leo Burnett, Polk Bros. Foundation, and EXPO CHICAGO are providing in-kind support. ArtDesignChicago.org #ArtDesignChicago
6018North is an Illinois not-for-profit corporation dedicated to the promotion of culture and the arts in Chicago. 6018North projects are partially supported by a grant from the Illinois Arts Council Agency, the Illinois Arts Council Youth Employment Grant, CityArts Grants from the City of Chicago Department of Cultural Affairs & Special Events, an Artistic Vitality Grant from the Gaylord and Dorothy Donnelley Foundation, the Field Foundation of Illinois, MacArthur Funds for Arts and Culture at the Driehaus Foundation, and individual donations.